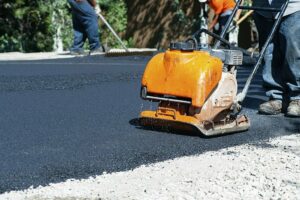 When it comes to asphalt paving in Williamsville, selecting the right contractor can make all the difference. Whether you're looking to pave your residential driveway or need commercial paving for a parking lot, it's crucial to choose a reliable and experienced paving service. Here's what to look for when selecting an asphalt paving company in Williamsville. Learn about commercial asphalt paving in Williamsville.
Experience and Reputation

: Start by researching the experience and reputation of the paving company. A well-established company with a positive track record is more likely to deliver quality results. Look for customer reviews and testimonials to get an idea of their past work and client satisfaction.

Services Offered

: Make sure the company provides the specific services you need. Some paving companies specialize in residential projects, while others focus on commercial properties. Check if they offer asphalt installation, repair, resurfacing, and maintenance services.

Quality of Materials

: Inquire about the quality of materials used by the paving company. High-quality materials ensure the longevity and durability of your pavement. A reputable company should be transparent about the materials they use and be able to explain why they choose those materials.

Licensing and Insurance

: Ensure that the paving contractor is properly licensed and insured. Licensing demonstrates that the company meets state and local regulations, while insurance protects you and the workers in case of accidents or damages during the project.

Competitive Pricing

: While you should be cautious of unusually low prices, the company's pricing should be competitive and fair for the quality of work they offer. Obtain multiple quotes to gauge the average cost for your project and make an informed decision.

Timely Project Completion

: Ask the paving company about their estimated project timeline. A reliable contractor should be able to provide a clear schedule and complete the project within the agreed-upon timeframe.

Communication and Transparency: Effective communication is key to a successful paving project. The company should be responsive to your inquiries and transparent about project details, costs, and potential challenges. Click here to learn more!